Introducing the Ford Family
We're Here For You
Ford of Galesburg always puts customers first!
Don't take our word for it: Read our reviews and see what everyone is saying.
}
Just amazing It was perfect would come back just because Dustin Evans It was just amazing. I had the perfect time there never been so easy to find a vehicle. Thanks to Dustin Evans.
They have always been great They are very welcoming and friendly and never pressure me to do anything I don't want to with my vehicles
Dustin was very attentive. I picked a cold day and the cars were covered in snow. Dustin cleaned the car I was looking at off and pulled it into the detail shop so I could look at it where it was warm. Transaction went super smooth and they gave an excellent value for my trade. The car was nicely detailed and the man in the detail shop was awesome making sure the snow was off of the car so I could see everything. Excellent people here and a very nice car at a fair price!
I had a great first experience and will most likely be bringing my car back in the future if needed ! You guys did wonderful on my car thanks so much !
Great service, friendly staff, they take pride in taking care of your needs.
It was a good experience! Employees were very professional and answered all questions Thank you !
The person I worked with was great with communication along the entire process. The repair took longer than expected and he arranged having a vehicle for me to drive.
The person I worked with was great with communication along the entire process. The repair took longer than expected and he arranged having a vehicle for me to drive.
Very courteous. Quick sale. Enjoyed having papers ready and vehicle out the door in a short time.
Haley made sure everything was done and explained the issue with my dash glass. She had it ordered for me.
It's nice to have the free oil change for Seniors. I had a couple of other things done to my truck while it was in nb the shop.
Great place to get service.
Awesome experience with the dealership help me in every way possible to get me in my new truck and very helpful with any questions I had
Pleasant employees who care to give the best service. Try to get the parts and service done as quickly as possible. Great help with the finances.
They are the best! Perfect Perfect Perfect Perfect Perfect Perfect Perfect Perfect Perfect Perfect Perfect
Ford of Galesburg addressed all my issues in a timely manner. I'd highly recommend Ford of Galesburg for anything from simple to difficult that other shops can't fix.
Outstanding staff from start to finish
Very personal people. Hailey always a smile and ready to help. The other two front guys great too. The manager Alex? also great and caring to help. Really listened to what you have to say. Trying to get in on the phone lines was a challenge. Amy the finance manager was awesome-really helped getting the finances set up. Over all a great experience. Would recommend them to others. Thank you all.
Every time I bring one of my vehicles to Ford of Galesburg I'm treated like I mean something to them, and it's because I do. They service my auto needs like true professionals and ensure my confidence that the customer comes first!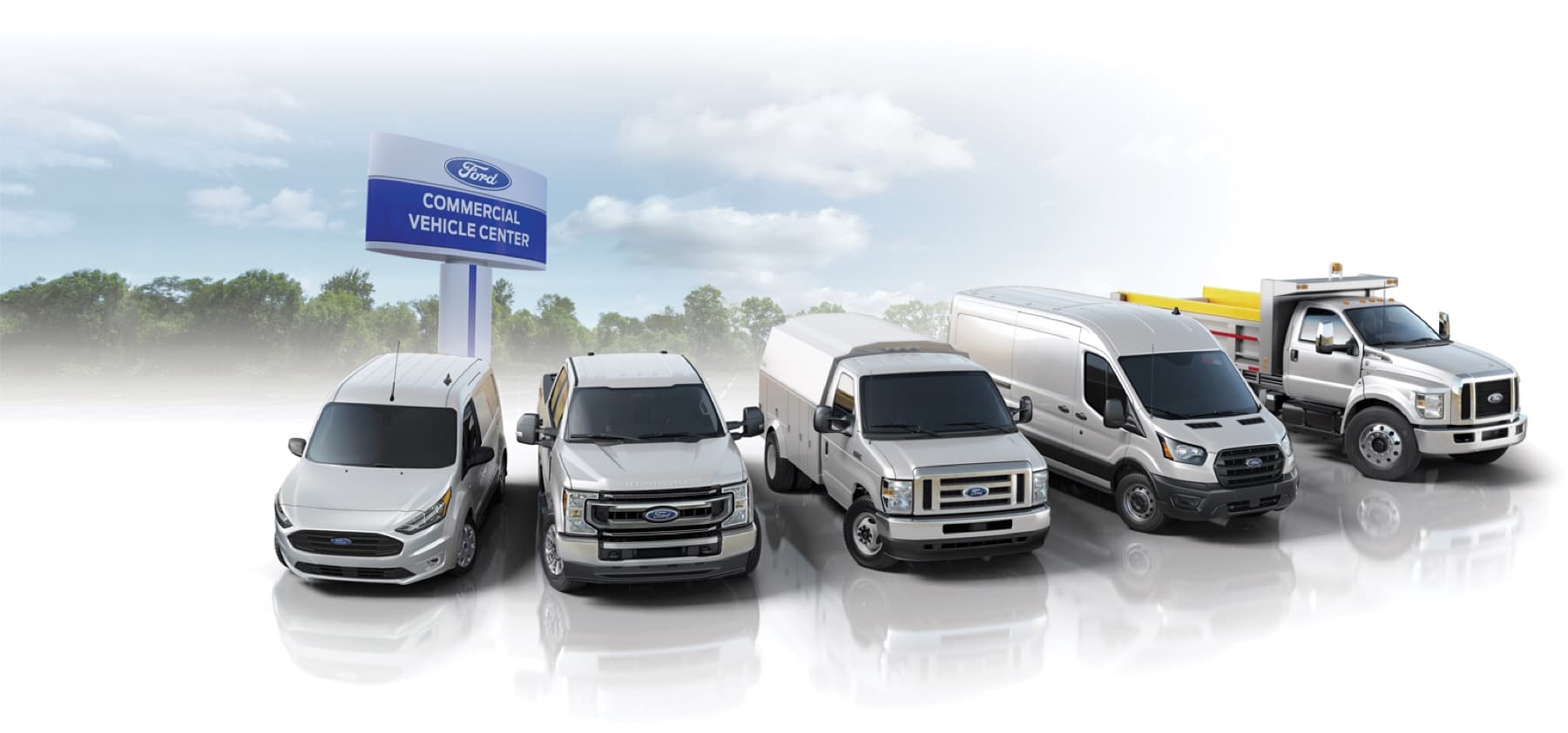 Built for the Road Forward
Your job has never been tougher. And we'll be here to help you keep working. Ford Commercial Vehicles are engineered to withstand the severity of everyday on-the-job duty.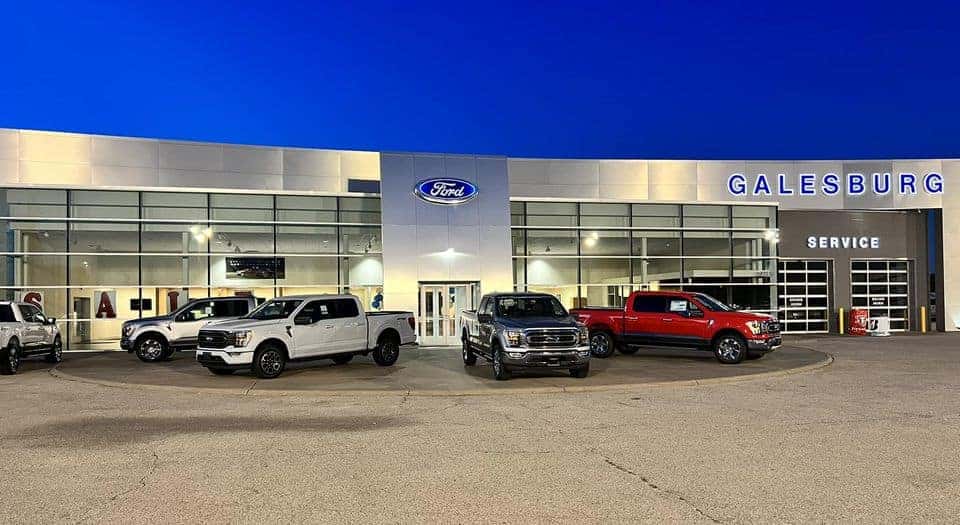 Welcome to Ford of Galesburg
Who We Are
Ford of Galesburg carries a huge selection of new and pre-owned vehicles in Galesburg, IL. If you're looking to lease or finance your next Ford, Ford of Galesburg has competitive lease specials and financing options on new Ford vehicles. Ford of Galesburg also has an extensive collection of quality pre-owned and certified vehicles at affordable prices to suit your needs.
At Ford of Galesburg, Customer Satisfaction Is #1
Ford of Galesburg is your trusted Ford dealership in Galesburg and the reason why our loyal customers keep coming back. We offer an extensive new and pre-owned inventory, as well as lease specials, finance options and expert auto service. We are dedicated to providing exceptional customer service and being an integral part of our community. We look forward to seeing you soon!
Get Financing
Explore finance options that meet your individual needs. Whether you decide you would like to lease or own your new vehicle, our financing team is here to work with you, so together you can decide on truly what is the best car loan or lease option fits your budget the best. This way, you'll feel confident cruising the streets of Galesburg, IL, not just because you are in a stylish new model, but a properly financed one as well.
Contact Us